$nbsp;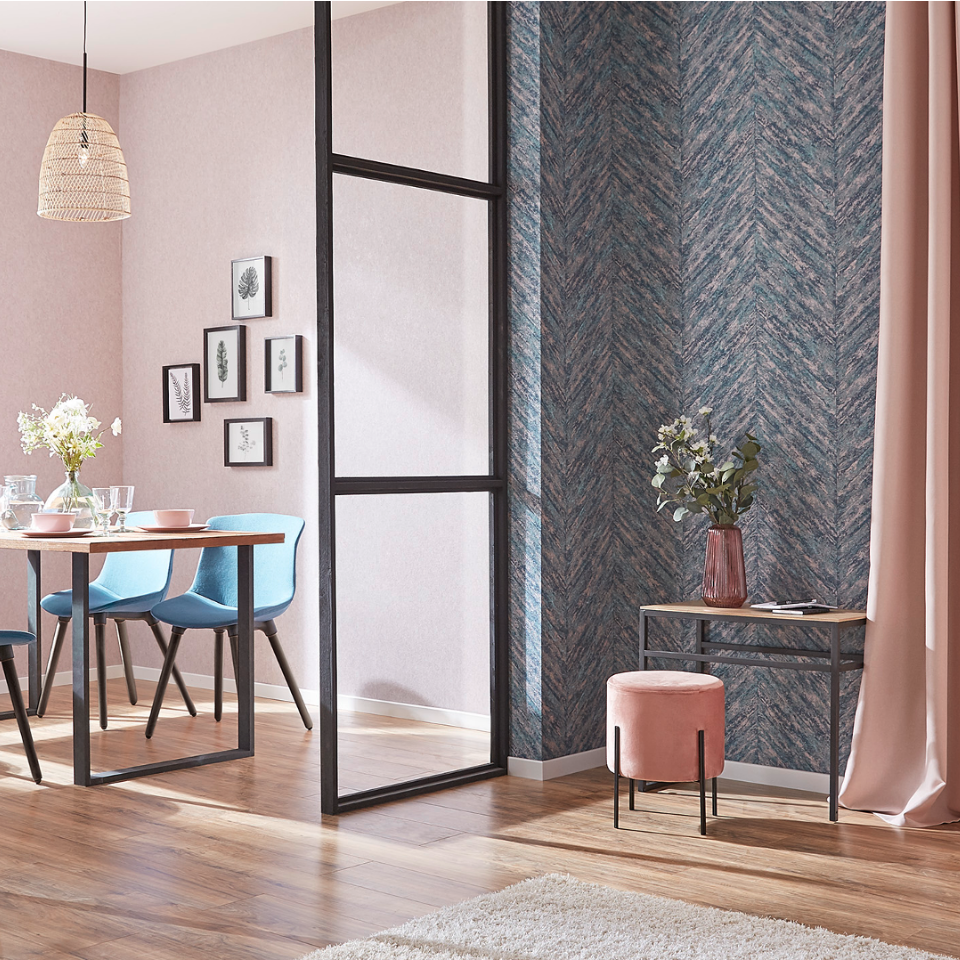 We all love an excuse to simply stay at home.
One really good reason is walls adorned with the Linares collection - an eyecatcher for everyone. Relaxed, playful linear shapes and graphics are combined with a subtle lustre and a restrained patina.
The non-woven wallcoverings feature are a lightly abraded finish which accentuates both matt textures and shimmering accents.
Let's go! Make your home your new favourite old place.
Applied Geometry
Pythagoras would have really enjoyed this non-woven wallcovering and we are also delighted to see that we don't have to calculate the area of the triangles... triangles and geometric shapes are spread our over the lime white textured background and thus make every wall an eye-catcher.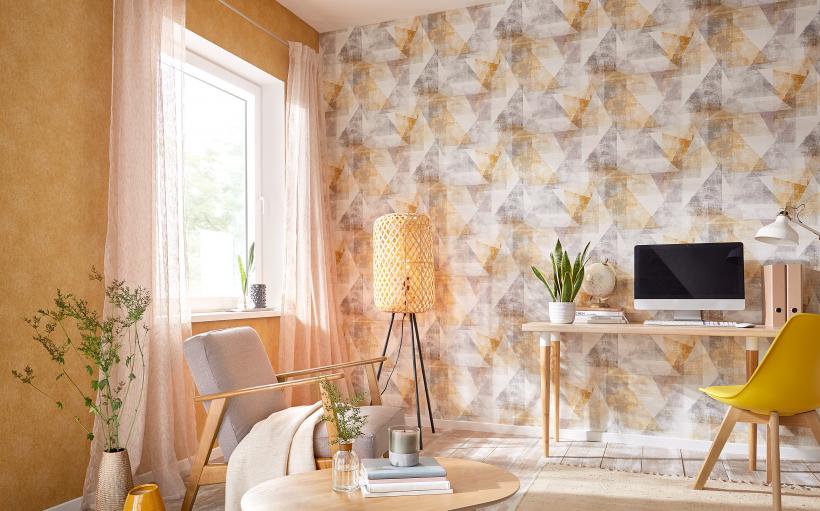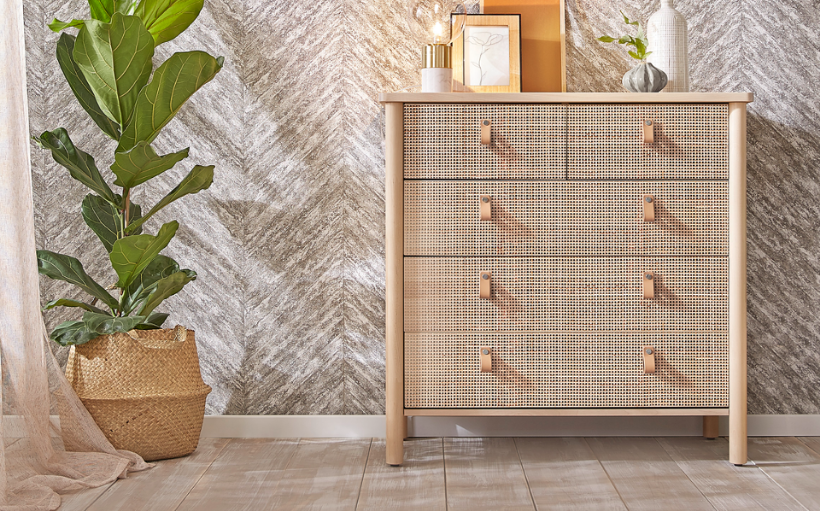 Meandering
Straight yet quirky - that is what these implied stripes convey. The shimmering look and textured surface make it perfect. Now just sit back and enjoy the view!
Under palm trees
If you fancy lying beneath palm trees every day, then simply put these fine lines of exotic plants on your wall. The palm tree branches tinted in matt and shimmering colours on a rough background create a relaxed and cosy atmosphere.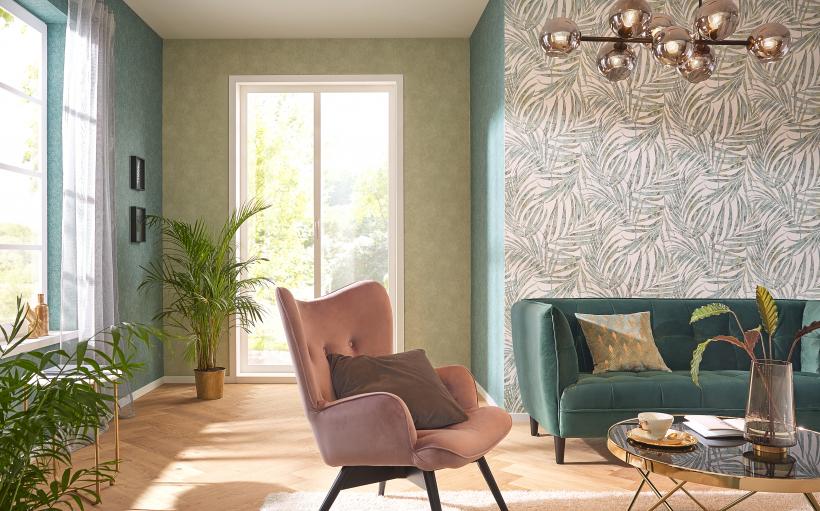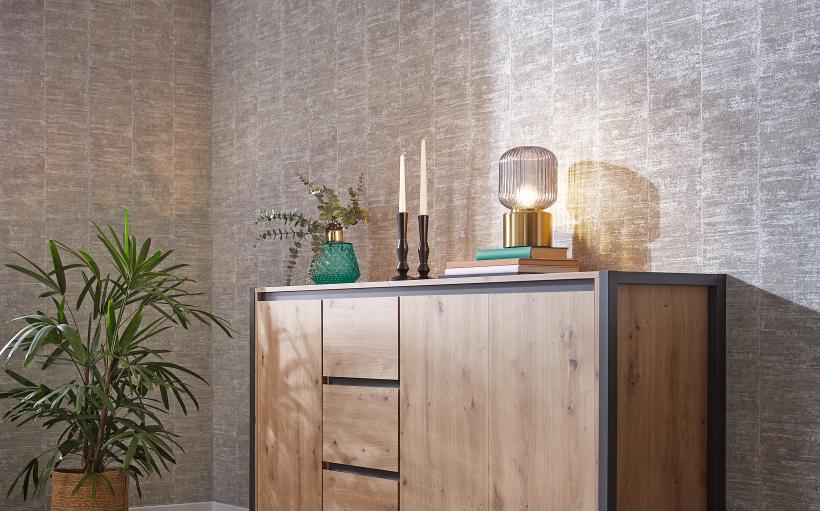 Brilliant opportunity
From top to bottom and from right to left - this non-woven wallcovering moves in all directions. The vertical stripes are visually highlighted on the shimmering background by horizontal brush strokes, giving the wall a special touch.
Timeless block stripes
These block stripes promise plenty variety for the viewer without penetrating into the foreground. With varying widths, smooth transitions and a fine plaster texture, they provide the ideal accompaniment to your furniture and accessories.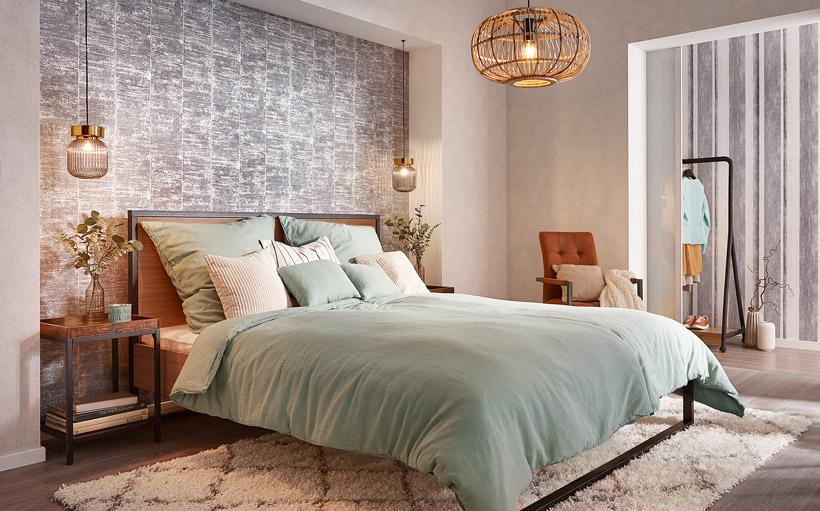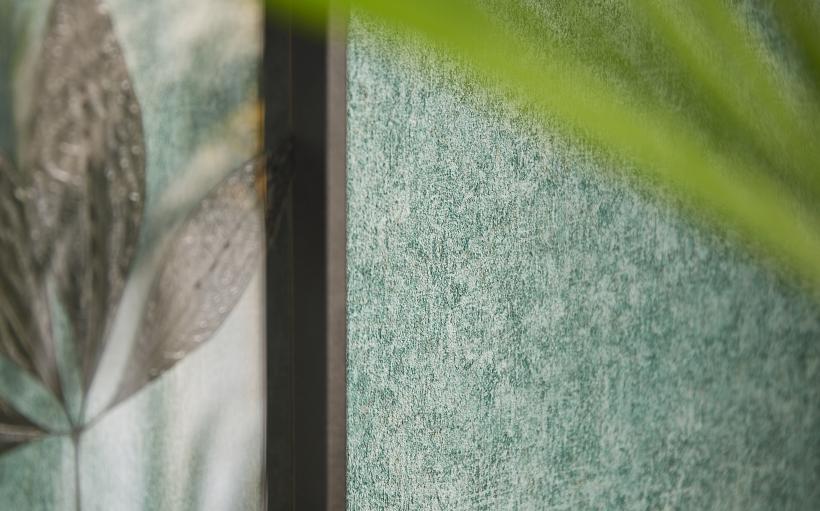 Solid colours
This elaborately crafted and rough textured background provides a blank canvas for the homeowner's creativity, injecting new life into rooms. The plaster is effortlessly applied to the wall – in the form of a high-quality, finely embossed non-woven wallcovering.